Posted Aug 8, 15:56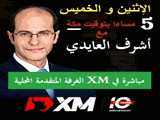 PREMIUM INSIGHTS
Update: Nov 10, 13:00

New Comms Trade
***

1
New Metals Trade with
2
Charts

***
صفقة جديدة للمشتركين مساندة بمخططات و ملاحظات هامة
PREVIOUS NEWS
Gold was the Easy Part
Aug 4, 2022 19:29:
It's time to revisit the weekly gold chart and its similarity with the horror year of 2013, which included a 25% collapse in the Apr-Jun period. This time last year, I published several videos on
why gold's decline to 1690s (in summer 2021) would be reversed,
rather than repeat the collapse of summer 2012. The arguments were made
here
and
here
. But now that we've held the lows of March and Aug 2021,
is the signal flashing an unequivocal green light
for the rest of the year? Or,
will gold bulls sustain fresh blows
as inflation comes back to bite in autumn?
Read More...
Trading Narratives vs Stats
Jul 28, 2022 14:28:
Quickly summarizing why the 2nd straight
quarterly GDP contraction does not qualify as recession
is due to the negative inventories factor, which not only can be revised higher later, but mainly tends to be a sign of strength and not final demand. One thing for sure, is that the US
economy is clearly slowing
and could well contract for a 3rd consecutive quarter. No need to spend any more time on this. Wednesday's 75 bp rate hike from the Fed was clearly interpreted as dovish after Powell gave up on forward guidance in favour of data-dependence.
Dovish traders
(or bond bulls) will point to Powell's readiness to slow growth in order to further bring down inflation. With the broadening signs of rising jobless claims, peaking inflation expectations and broadening yield curve inversions (more on this below),
Fed easing will surely come in Q1 2023
.
Read More...
The Strongest & Weakest
Subscribe to Ashraf's Newsletter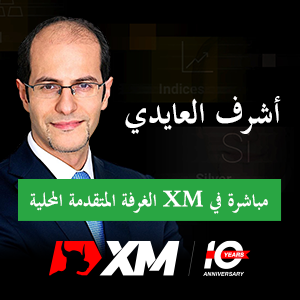 8/8/2022..great date for #Ethereum & #XAUUSD to take out $1800 #forex $FXE $GLD

(16 hr ago)

موعدنا الآن في غرفة شركة إكس أم لجلسة الأسواق https://t.co/Y7tD0RPdJA @XM_COM

(17 hr ago)

Bailey could be ordered to abandon inflation target in radical overhaul of Bank of England https://t.co/Ey53AUp8l9

(2 days ago)

1st target for now. we know how this cross likes risk-off https://t.co/B7gNwwnzLT

(3 days ago)

Strong US figures w/out a doubt but the 75-bp hike that mkt is telling us for a meeting that's 7 weeks from now has plenty more data ahead

(3 days ago)

https://t.co/lQamaoMxSC https://t.co/W6IKNo3NnA

(4 days ago)

Big thks to the Old Lady of Threadneedle Street https://t.co/x0X7OBsboK

(4 days ago)

Gold: That was the Easy Part. Wait for this: https://t.co/lQamaoMxSC #XAUUSD #forex $GLD $TNX https://t.co/B0AdMurObn

(4 days ago)

@dominicaway i just caught the final 4 yrs of that cross. The ease at which traders made money around BoE & BoI meetings was astounding.

(4 days ago)

As historic as the BoE's 50-bp rate hike and despite the bank's call for recession, Fitch says another 50-bp is on… https://t.co/BpUGOg4ZjO

(4 days ago)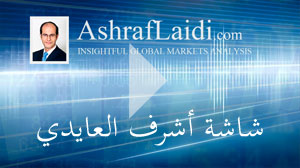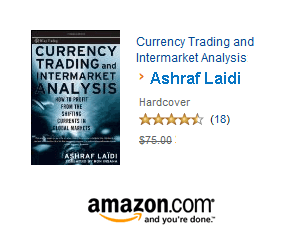 € £ $
Cross Rate Calculator
Enter values for EURUSD and EURGBP to find the corresponding GBPUSD rate
Premium Content

21-yr Intermarket Charts - 7 indices 11 currencies 14 commodities
Interactive charting by instrument, chronological and alphabetical order. This enables organizing each individual commodity, currency or equity index' performance by magnitude or chronological order.
View..