Posted Jun 27, 15:57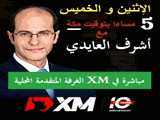 PREMIUM INSIGHTS
Update: Nov 10, 13:00

New Comms Trade
***

1
New Metals Trade with
2
Charts

***
صفقة جديدة للمشتركين مساندة بمخططات و ملاحظات هامة
200 WMAs & Retracements
Jun 17, 2022 16:54:
Is 3500 on the SP500 inevitable? And what's beyond it? Another 4% from here and we reach 3500, coinciding with the 200-week MA as well as the 50% retracement of the rise from March 2020 bottom to this year's high. The relevance of such confluence is further reinforced with NASDAQ100 and DOW30 about 2% away from their respective 200-WMAs.
Read More...
The Strongest & Weakest
Subscribe to Ashraf's Newsletter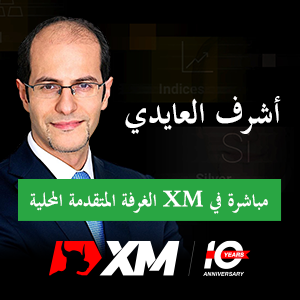 Ibn Khaldoun: The Amazing Arab Scholar Who Beat Adam Smith by Half a Millennium - https://t.co/khXajhozyI

(16 hr ago)

#FTX Seeking a Path to Buy #Robinhood $HOOD https://t.co/LuQIcQpCiM

(yesterday)

فماذا حدث منذ تم تسجيل هذا الفيديو؟ ماذا اين ومتى؟ https://t.co/gBen6cEg8a

(yesterday)

The Last 5 days of the month/quarter-- where nothing is impossible

(yesterday)

موعدنا الآن في غرفة شركة إكس أم لجلسة الأسواق https://t.co/Y7tD0RxCS2

(yesterday)

おはようマルボゾ what comes after Marubozo ?

(yesterday)

@BorisGoethals Need to clear 26k first

(yesterday)

@Forexmkts they don't need to rig it. they feed the world, energize it and mine it.

(2 days ago)

The country with the strongest performing currency defaults on its foreign debt for the 1st time in 104 yrs .

(2 days ago)

#XAUUSD & #NASDAQ up like it's March 2020

(2 days ago)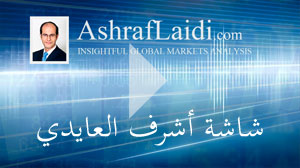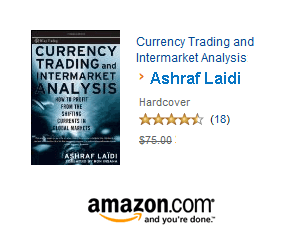 € £ $
Cross Rate Calculator
Enter values for EURUSD and EURGBP to find the corresponding GBPUSD rate
Premium Content

21-yr Intermarket Charts - 7 indices 11 currencies 14 commodities
Interactive charting by instrument, chronological and alphabetical order. This enables organizing each individual commodity, currency or equity index' performance by magnitude or chronological order.
View..