Posted Jul 3, 11:19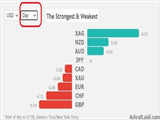 15 hours ago:
Risk trades initially cheered an unexpectedly strong non-farm payrolls report but the enthusiasm didn't last
(More on the dynamics of market reaction and yesterday's key 6 charts below).
Strong US data and recovering China PMIs helped affirm the paragdigm of stabilizing growth = USD weakness
, which was anticipated in yesterday's NFP preview
here.
XAG, AUD, NZD are leading against the USD, while GBP and CHF lag. The
US is on holiday,
giving markets a chance to regroup.
Monday's long DOW30 trade in the Premium Insights' hit its 26200 target yesterday for a
670-pt gain
, while last week's Premium long in DAX at 12130 has yet to reach its final target of 12770, but Ashraf may close it before today's close.
Strong US jobs & caveats
US June non-farm payrolls roundly beat expectations with 4.8m new jobs added compared to the 3.2m consensus. In addition, the prior two reports were revised modestly higher. Perhaps most impressive was the unemployment rate at 11.1% compared to 12.5% expected. The caveat that market participants had been watching surrounding that metric was in those absent from work for 'other reasons'. It had swelled recently and would have meant an additional 3 percentage point increase in May. The
BLS highlighted that many of those probably belonged in the unemployed category were estimated at up to 3%. This month, they estimated that only 1 pp of them were likely miscategorized.
Read More...
PREMIUM INSIGHTS
Update: Jun 29, 20:50

New Monday Trade
***

New Trade with
2
Charts &
5
Key Notes
***
صفقة جديدة للمشتركين مساندة ب2 مخططات و 5 ملاحظات هامة
PREVIOUS NEWS
Looking Through Jobs Data Confusion
Jul 2, 2020 13:05:
All eyes turn to today's release of the US June employment report (Friday is an early US close due to US Independence Day), which will
raise more questions than answers due to
the fast-changing dynamics of data collection, workers classification and revisions (more on why many see an upside surprise below). Global indices extend their ascent with the DAX breaking short-term trendline above 12480s and DOW30 attempting to regain its 200-DMA. Since the start of the Asian session, Kiwi and sterling are the top gainers, while loonie and silver are the only losers against USD. The final target in our
Premium long XAUUSD from April 20 remains at 1790
as
we have not yet seen the exact print from most platforms (but most of you must have locked in some gains on the way from 1690 entry)
Read More...
Virus Drug Optimism Kicks off Quarter
Jul 1, 2020 14:22:
Gobal indices jumped ahead of the US open on
positive findings about an experimental coronavirus vaccine from Pfizer and BioNtech
, which produced a high level of antibodies. Tuesday's news of stronger US consumer confidence data and stable US virus cases were sufficient to boost risk trades to a strong finish for the quarter. ADP jobs data also came in stronger than expected. The
ISM manufacturing survey is due up next
. The chart below shows positive US economic data surprises are away ahead of the rest, raising the question about sustainability.
Each of the last two Premium trades is up +250 pts and open.
Read More...
The Strongest & Weakest
HOT-CHART
Feb 21
GBP Index & Upside Econ Surprises
In a phase when unwinding of carry trades and risk-repositioning dominate FX markets, beware from excessive divergence from the data.
Subscribe to Ashraf's Newsletter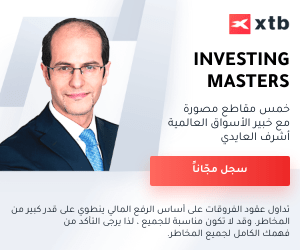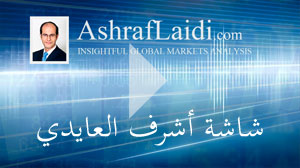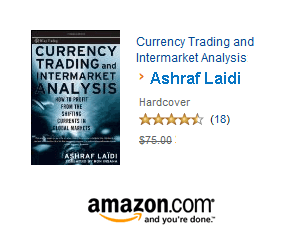 € £ $
Cross Rate Calculator
Enter values for EURUSD and EURGBP to find the corresponding GBPUSD rate
Premium Content

21-yr Intermarket Charts - 7 indices 11 currencies 14 commodities
Interactive charting by instrument, chronological and alphabetical order. This enables organizing each individual commodity, currency or equity index' performance by magnitude or chronological order.
View..