Posted Sep 23, 18:16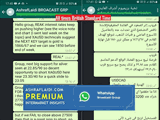 Sep 23:
The US dollar resumes its rally even as the mood in equity markets initally improved. USD and GBP are the top performers while the gold, silver and the Kiwi were the weakest. Below are
today's metals intraday calls Ashraf gave members of the Whatsapp Broadcast Group
,when gold was above 1885. If yields are falling by less than metals, would it pose fresh concern for metals? Also see later below Tuesday's
idea on the DOW and neckline support-later-turned resistance pattern is found in the 4th paragraph.
EURUSD hit its final target of 1.17 for 260 pips,
entered at the high of Sep1st.
2 New Premium trades were issued earlier today.
Below are today's daytrading calls in XAUUSD, XAGUSD for the WBG.
USDX broke above that key neckline resistance of the inverted H&S formation, coinciding with the 55-DMA. The big question facing the FX market remains whether this is a dollar dead-cat bounce or the start of a longer retracement cycle. The price action on Tuesday highlighted the scope for further gains as it broke some technical levels and neared others. The bid in the dollar was strong and steady even as the news and market sentiment varied.
Read More...
PREMIUM INSIGHTS
Update: Sep 23, 17:45

2 New Trades for Wednesday
***

Two (2)

New Trade with
Charts &
Key Notes
***
صفقتين جديدتين للمشتركين مساندة بمخططات و ملاحظات هامة
PREVIOUS NEWS
The Moment of Truth?
Sep 21, 2020 23:15:
There are a long list of great uncertainties in financial markets right now but those contrast with an unprecedented level of certainty about interest rates. The US dollar was the top performer while the New Zealand dollar lagged. The US Richmond Fed and existing home sales are up next. The
Premium DOW30 trade hit its final target of 27050 for 1210 pt gain and last week's DAX trade completed 390-pt gain.
By the time Nasdaq completed its 14% high-to-low
decline, it ended up outperforming DOW30 and SPX. Yet, all indices remained below their 55-DMA.
Do not waste time
.
Skip to the 5:00 mins of the
clip of the Sep 3rd video
(week of Sep top) to hear
Ashraf's
PRICE & TIME
call for DOW30.
Read More...
FX Shrugs, Indices Shaken
Sep 18, 2020 18:53:
Risk aversion syrokes again. Whether it's the surge in Covid19 cases in the US, France, or lockdowns in part of the UK-- or it's the US decision to block China's WeChat and TikTok, selloff in indices is rife, especially as quadruple witching hour triggers the VIX back off its 55-DMA.
Premium members who are part of the WhatsApp Broadcast group had a series of trades this week on NASDAQ, DAX, DOW, GBPUSD and EURGBP.
وتفضلوا ببعض مستدجدت نصائح. اشرف العايدي لاعضاء مجموعة الواتساب في الصورة ادانه بالعربي تحت الصورة بالإنجليزي
Read More...
The Strongest & Weakest
HOT-CHART
Feb 21
GBP Index & Upside Econ Surprises
In a phase when unwinding of carry trades and risk-repositioning dominate FX markets, beware from excessive divergence from the data.
Subscribe to Ashraf's Newsletter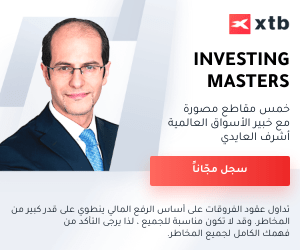 Kuwait (the Gulf's 1st ever sovrgn wlth fund) in wants to buy stake in Rolls Royce

(51 min ago)

European stocks fall as September slide gains momentum - https://t.co/5fP7wOXAsW via @FT

(2 hr ago)

6634 new #covid19 cases in the UK..the MOST since start of pandemic. Politicians will tell you "yeah theres more testing"

(23 hr ago)

#Apple market capitalisation landmarks & stock devlpmts #forex $AAPL $SPX #Nasdaq $ https://t.co/bBCTCryo9R

(23 hr ago)

would it be blasphemous if i pointed out HS formation on US 5-yr breakevens ?

(yesterday)

choppy mkt aka even algos are clueless

(yesterday)

على قناة بي بي سي عربي BBC Arabic بعد ربع ساعة من الآن

(yesterday)

3 days remaining til the big event https://t.co/lA8ImNcBqr

(yesterday)

اعتقد أعضاء مجموعة واتساب أنه كان من الجنون عندما أصدرت هذه االتنبيهات على الذهب يوم الأربعاء الساعة 1 مساءً بتوقيت… https://t.co/10X8b4gyD2

(yesterday)

When the 27400 neckline turned from support to textbook resistance & entry point https://t.co/eaewWIryDR #forex $SPX $DXD $SPY

(yesterday)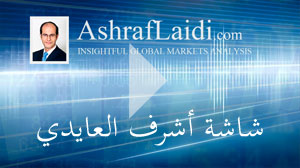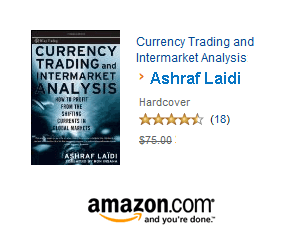 € £ $
Cross Rate Calculator
Enter values for EURUSD and EURGBP to find the corresponding GBPUSD rate
Premium Content

21-yr Intermarket Charts - 7 indices 11 currencies 14 commodities
Interactive charting by instrument, chronological and alphabetical order. This enables organizing each individual commodity, currency or equity index' performance by magnitude or chronological order.
View..