Posted Jul 28, 18:40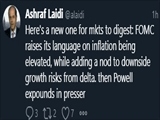 1 hour ago:
The Fed blackout period was a reminder the central bank can be its own worst enemy --something it may keep in mind ahead of this evening's FOMC decision.
More below.
The yen was the top performer Tuesday while the New Zealand dollar lagged.
A new Premium trade has been issued moments ago.
Read More...
PREMIUM INSIGHTS
Update: Jul 28, 18:42

New FX Trade
***
1
New Trade with
2
Charts & Key Notes
***
صفقة جديدة للمشتركين مساندة بمخططات و ملاحظات هامة
PREVIOUS NEWS
China in Flux & Tech Tuesday
Jul 27, 2021 12:46:
China's markets resume their selloff in light of the escalating crackdown on educational tech companies but that's not the only reason to worry. Durable goods orders, consumer confidence and the Richmond Fed are due up next. After the closing US bell, earnings are due from US tech giants Apple, Microsoft, and Alphabet. The chart below suggests Bitcoin is gradually breaking out of the negative cycle of daily changes, as the gains grow and the declined shrink.
Read More...
Pivotal Week Ahead
Jul 26, 2021 14:33:
Before we inform you how how busy this week will be, it's worth mentioning the positive technical developments in cryptos.
Cardano and Bitcoin managed to escape the selling onslaught
and made it well above their
key support levels of $1.25 and $28500 respectively
. But enthusiasm must be tempered until we break out $1.50 and $44000. Markets impressively shook off last week's terrible start and to ultimately leave G10 FX largely unchanged on the week. That series of reversals from breakdowns and doji stars underscores both the resilience of markets and the uncertainty. The heavy calendar in the week ahead sets up the potential for lasting moves in August. Ashraf tweeted the below points yesterday. Could there be something new?
Read More...
The Strongest & Weakest
Subscribe to Ashraf's Newsletter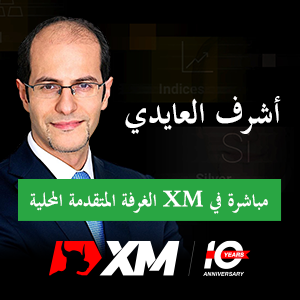 صفقة جديدة للمشتركين قبل الفدرالي مساندة بمخططات و ملاحظات بالعربي https://t.co/GlovC4jngx

(1 hr ago)

Pressure Lifts on the Fed by @FX_Button https://t.co/AvuFVlstoL #forex $FXE $UUP $TNX $GLD

(1 hr ago)

New Premium trade posted & sent https://t.co/GlovC4jngx #forex $FXE $UUP $TNX $GLD

(1 hr ago)

December highs

(2 hr ago)

Pfizer a la luna. breaks Nov highs

(2 hr ago)

Here's a new one for mkts to digest: FOMC raises its language on inflation being elevated, while adding a nod to do… https://t.co/3lSay44G6W

(2 hr ago)

Nos vemos mañana a las 20:00 hora de Madrid Trading Mastery Summit - Aprende con expertos https://t.co/ewUmN2AG2W

(23 hr ago)

Maybe the "nation" is more likely to exercise commonsense care if central bank added a few words about Deltavariant… https://t.co/yC9DCnpb4F

(yesterday)

NewsFlash to those who feel "threatened", "betrayed" "occupied" by the CDC's "reversal". There are hundreds of mill… https://t.co/PAgYSEAIuU

(yesterday)

Delta variant will surely make it in Powell's press conference. But if the 5 letter word makes it in the FOMC state… https://t.co/uNtXxzXCrt

(yesterday)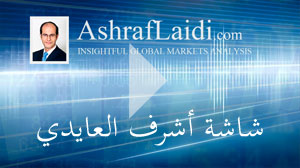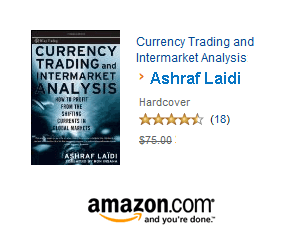 € £ $
Cross Rate Calculator
Enter values for EURUSD and EURGBP to find the corresponding GBPUSD rate
Premium Content

21-yr Intermarket Charts - 7 indices 11 currencies 14 commodities
Interactive charting by instrument, chronological and alphabetical order. This enables organizing each individual commodity, currency or equity index' performance by magnitude or chronological order.
View..