Hot-Charts
Commodities 2017 Performance
Natural Gas is the biggest winning commodity in 2017 up 58%, followed by brent oil, sugar, crude oil, palladium, copper, soya, silver, gold, coffee and wheat -14%.
Click To Enlarge
Click To Enlarge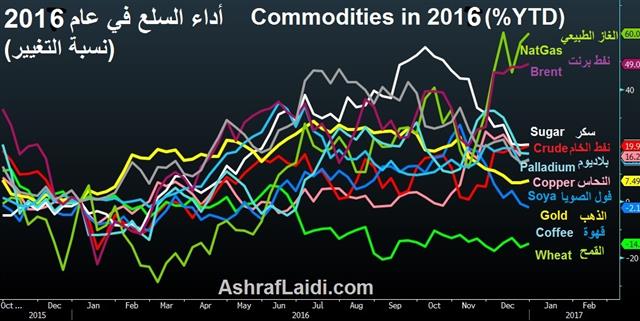 More Hot-Charts
Nov 12, 2021 12:55 | by Ashraf Laidi

https://www.binance.com/en?ref=13288560...

Nov 8, 2021 17:05 | by Ashraf Laidi

We know that Gold's commitment reports from the Comex is for the trading working period ending in a Tuesday.

Aug 10, 2021 18:42 | by Ashraf Laidi

The below analysis was carried out last Friday (Aug 6th), after which both BTC and ETH have risen more than 14% each.
Hot-Chart Archives