Intraday Market Thoughts
Bonds vs Tech & Golden/Death Crosses
Mixeds global indices as a result of
more bad news on the Corona front, partly offset by positive findings that Gilead's remdisivir
virus treatment is associated with a 62% decline in death risk vs standard care. As the
SPX shows a Golden Cross in its 55/200 MA cross,
here's more on the
golden EURUSD and death cross in USDX below.
and golddenRelentless dip-buying in tech supported equities Thursday but the bond market painted a more-troubling picture. CAD is the weakest of the day alongside AUD-- despite an upside surprise in Canada's employment as market foscused on a higher than exp jobless rate. JPY and GBP lead the day, with cable revisiting Thursday's 1.2660s high, keeping Thurday's Premium long in cable +160 pips in the green. Below is
today's content from Ashraf's
WhatsApp Broadcast Group
(open for VIP members of the Premium Insights service)
--
How the low was called in DOW30 and NASDAQ on Thursday evening and the subsequent call to go long in DOW30, DAX30 and EURUSD.
Click To Enlarge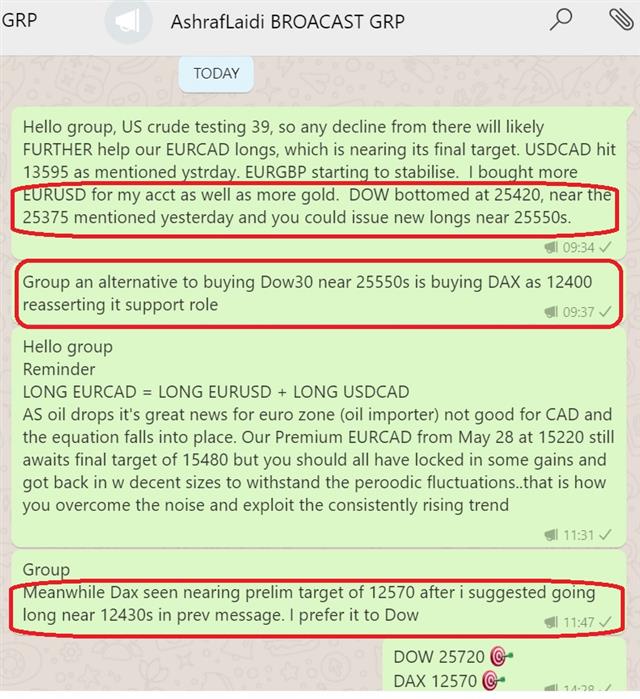 At 17:30 Friday London, Nasdaq is down -0.2%, while DOW30 and SPX are up more than 0.5%. Risk trades soured Thursday on stubbornly high US unemployment claims and troubling virus signs but after a minor rout, Nasdaq dip-buyers stepped in once again to limit the damage. However it was a different story in the bond market as 10-year Treasury yields fell 5 bps and 30s fell 8.6 bps as the steepener trade unwound. Long bond yields are now at the lowest since May 15 in a growing sign of the demand for safety.
Click To Enlarge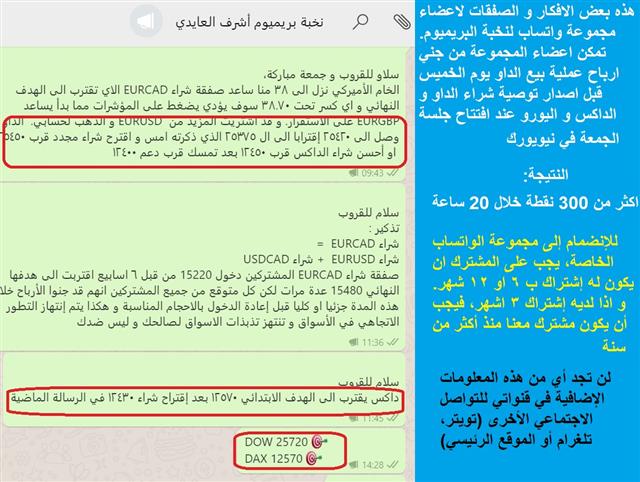 Florida virus cases breached the 7-day average while Arizona's rise matched its average. Schools closed in Hong Kong due to a sharp rebound in cases, while a shrimp market in China was closed.
As Ashraf said to his WhatsApp Broadcast Group, he expected more buy-the-dip in indices in select levels as long as US crude held $39 and subsequent $37.80
.
One of the things market bulls frequently cite is the low US mortality but that's showing troubling signs as well. California and Florida both reported record one-day highs.
It all sets up for another battle on Friday, a day where virus testing and positive cases often hit new highs in the US.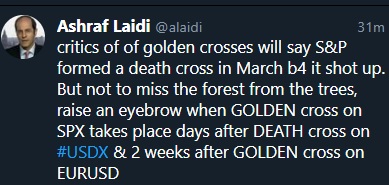 Latest IMTs