Intraday Market Thoughts
Broken Cross Market Correlations
As cross-market correlations break down further, traders are increasingly urged to get more diligent in their technical and fundamental analysis for individual instruments. The most obvious breakdown is in the relation between the US dollar index and equities, whose positive correlation since Trump's election victory has now completely reversed into negative. This has also extended into the breakdown between bond yields and stocks. A new Premium trade was posted last night in a commodity currency, whose Head & Shoulder formation confirms the pair's bearishness.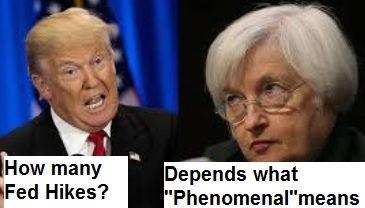 The positive correlation since November was founded on the premise that Trump's infrastructure spending and corporate tax cuts will boost equities, inflation and further Fed hikes. But as the New Year opened and Trump's enthusiastic campaign promises turned to backtracking with Congress and the Courts, the Trump trade began to unwind, save for equities.
FX and metals traders will inevitably shift their attention to next week's Fed Chair Yellen Congressional semi-annual testimony (Tues and Wed) for a better feel on her stance regarding Fed hikes this year. But Yellen may offer little in the way of clues as she will likely indicate the need to wait and see how "phenomenal" Trump's tax program will be due in 2-3 weeks from now i.e. right before the March FOMC meeting. Until then, the dollar's binary trade will rest upon the timing and effectiveness of the Tax cuts rather than the hawkishness/dovishness of Fed speakers.
Act
Exp
Prev
GMT
FOMC's Fischer Speaks
Feb 11 12:30
Latest IMTs