Intraday Market Thoughts
Fed Sings Chorus but CPI Could Upend
The harmony of message between the 8 Fed officials who spoke on Tuesday was remarkable in its consistency, even as pressure mounts. GBP was the top performer while the CHF lagged.
US CPI
is due up next, expected +0.2% m/m from 0.6%,
but the big figure is the y/y number expected 3.6% from 2.6%. The big debate is whether a higher than expected figure will give USD a lasting lift, given the Fed's increased focus on jobs
Click To Enlarge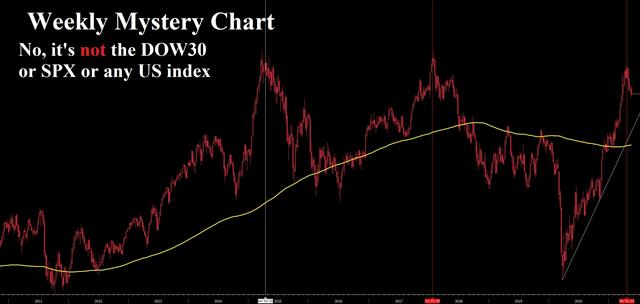 Equities were the main event on Tuesday as the risk-off trade that bubbled up on Monday extended. Europe and Japan were hit hard and US was on track to tumble as well but after a punishing run, it was tech that set off a bounce from the bottom as the Nasdaq turned a 2% decline into a flat close.
Those gyrations dictated FX moves with commodity FX following closely but the overall currency market moves weren't large.
Another source of support was an overwhelmingly consistent message from the 8 separate Fed officials who spoke. They unanimous preached some variation of patience before hiking rates and a belief that higher inflation is transitory. That kind of strong consensus should continue to offer comfort to equities for the months ahead.
One risk that several highlighted was an unwelcome rise in inflation. That's something that could start as soon as Wednesday with the April CPI report. The year-over-year reading is expected to jump to 3.6% from 2.6%. Excluding food and energy, the consensus is a rise to 2.3% from 1.6%.
We anticipate that the Fed has well-prepared the market for a short-term rise in prices so even a 0.1-0.3 pp upside miss on the y/y numbers should be well tolerated and may present a short-term buying opportunity. Watch bonds closely, particularly if there's an upside surprise.
Latest IMTs