Intraday Market Thoughts
GBP up on Brexit Deal
One day before the much anticipated US midterm elections, here are some thoughts about sterling. Yes, GBP. Today is another day when GBP is the hoghest performing currency in the G10. UK PM Theresa May could be on the verge of clinching a Brexit deal that she could get through parliament, according to reports over the weekend. Cable climbed by as much as a full cent to 1.3065 at the open but has pared back on denials. CFTC positioning data showed rising GBP shorts, many who are undoubtedly nervous as we start the week. A new Index trade was posted on Friday.
Click To Enlarge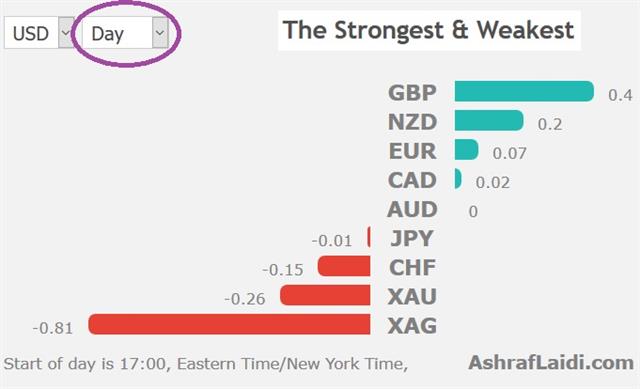 The London Times reported on a secret Brexit deal, citing cabinet sources. They say the EU will write an all-UK clause into the withdrawal agreement that means a Northern Irish backstop will not be needed and that at the same time, May is on track to secure a Canada-style free trade agreement.
There is increasing chatter that May will present the deal to cabinet on Tuesday with an ultimatum to either support it, or quit cabinet. That could be a high stakes moment but the sketchy details revealed so far sound like they meet the demands of euroskeptics, the DUP and Conservatives who don't really want to leave the EU.
Naturally there are denials and conflicting reports and that weighed on GBP after the initial pop. One says Raab still wants an Irish backstop deal and another says the Times report is wrong.
The headlines and counter-headlines were similar on Friday as a report about a US-China trade ceasefire was later denied. Expect these kinds of deal-or-no-deal headlines to dominate in the months ahead, if not years.
Such price swings leave traders constantly vulnerable to headline risk. But at the same time, the bulk of the underlying market moves in the past year are still dominated by fundamentals. What skews the perception is the volume of headlines from something like the Trump-Xi meeting will be an order of magnitude bigger than a CPI report or central bank meeting; yet those fundamental news events will have more of a long-lasting effect on the currency. That's a paradigm we will keep in mind in the months ahead.
CFTC Commitments of Traders
Speculative net futures trader positions as of the close on Tuesday. Net short denoted by - long by +.
EUR -33K vs -31K prior GBP -52K vs -47K prior JPY -92K vs 93K prior CHF -17K vs -13K prior CAD -10K vs -7K prior AUD -70K vs -70K prior NZD -35K vs -33K prior
The bulk of the moves were negligible but there was some trend towards heavier USD buying in general. Cable shorts also got a bit more crowded.
Latest IMTs