Intraday Market Thoughts
Intraday Trades around Deadlines
Gold and silver are on the backfoot, while NZD and JPY are in the lead. More riddles from Pelosi regarding the stimulus. Markets lick their wounds from reports of foreign interference in the US elections. We now shift to tonight's
Biden-Trump debate
. GBP drops back after a strong Wednesday session Bitcoin retraces after Wednesday's $1000 gain on news that it struck a deal with PayPal.
Below are some of today's trades on the WhatsApp Broadcast Group.
Click To Enlarge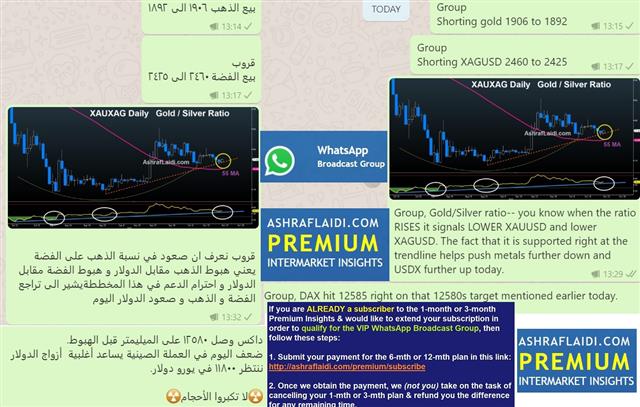 With every bluff and missed deadline in Brexit negotiations the market looks more like Charlie Brown repeatedly having the football pulled away at the last moment. We highlighted earlier in the week that a deal was still an 80% likelihood but you can never be sure with politicians.
The EU and UK put the latest spat aside and now will try to hammer out a deal before year end. The same problems on fisheries, a level playing field and dispute resolution remain and there's no way of knowing how far European leaders will go to get their way. For Johnson's part, he issued another threat, saying the UK was prepared to exit on Australia terms.
Sterling certainly bough the headfake as it climbed to 1.3150 from 1.2950 in a break to the highest since September 7. Take it as a sign of a reactive market rather than one sniffing out political outcomes. There's a lesson there for the weeks ahead.
In a larger breakout, Bitcoin soared through the August high and is nearing the target from Ashraf's trade from the March lows. It was a textbook break as it came on the big news that PayPal will let users hold and spend BTC along with three other cryptocurrencies. We await the details -- and fear a prohibitive fee structure – but it's undoubtedly good news as it opens up a market of 26 million merchants and gives crypto a major stamp of approval.
The
day ahead features the final Trump-Biden debate
. It's the final opportunity for Trump to swing a vote that appears to be getting away from him. We take the latest rise in Treasury yields as a sign the market is betting on more reflationary stimulus – the kind that's only possible in a blue wave.
Latest IMTs