Intraday Market Thoughts
No Urgency From Draghi
The market dislikes uncertainty and that's why bonds skidded lower after the ECB press conference. The euro was the top performer while the kiwi dollar finally lagged. Chinese CPI and Japan's tertiary index are up next. The mysterious chart below is among our Premium shorts. Non-members will have to guess what is this chart.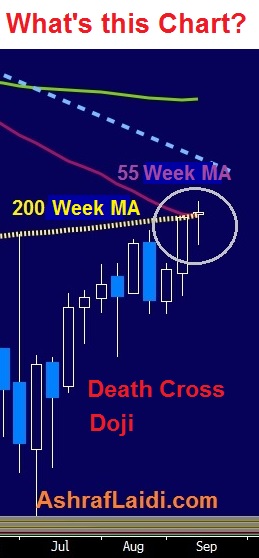 Hopes for changes to the ECB QE program going into Thursday's announcement were low but there were expectations for some clarity on what may come next. Instead, Draghi said the ECB had formed committees to study the smooth implementation of QE and repeated that buying would continue beyond March if necessary.
The market has already priced in bond buying beyond March and it wants to get a sense of what's on the table. Draghi said those key problems weren't even discussed. That led to an initial euro rally to 1.1325 and a day-long slump in bonds across the board. German 10s moved up 5.5 bps to -0.6% and Italian 10s rose 7 bps to 1.15%.
Later, a strong US dollar bid emerged. It was driven partly by USD/JPY and partly by rebounding oil while Treasury yields followed European bonds higher. That pair shot to 102.50 from 101.50. But the dollar bid extended across the board with the market perhaps sensing that the ECB thinks the Fed might act first.
In terms of economic data, US initial jobless claims remained low at 259K compared to 265K expected. The surprise release was US oil inventories, which fell 14.5 million barrels due to the effects of Tropical Storm Hermine. It was the second largest decline on record and led to a 4% rally in crude.
But even as oil jumped, the Canadian dollar slipped and finished near session lows. That's an indication of just how strong the late-day dollar bid was. That might indicate flows rather than something sustainable.
The economic calendar to finish the week in Asia includes Chinese August CPI at 0130 GMT. PBOC speculation is low at the moment so this won't be a big market mover but it's expected at 1.7%. We continue to keep an eye on the yuan fixings.
The other release to eye is the Japanese tertiary index, which is expected up 0.4% in the 0430 GMT release. BOJ-watching will be in full swing now and leaks plentiful.
Act
Exp
Prev
GMT
FOMC's Rosengren Speaks
Sep 09 11:45
Latest IMTs