Intraday Market Thoughts
Price Action Shrugs Calendar
This week's activity in FX and equity markets has been busier than had been expected in light of the relatively empty economic calendar. Broadening trade tensions (US, China and Europe) and a surprisingly hawkish vote from the Bank of England helped extend the sell-off in global equities and remind us of the June seasonals. Next week will be busier with end-of-quarter rebalancing than meaningful data. A new Premium trade has been issued as we cannot ignore two consecutive monthly gravestone dojis.
Click To Enlarge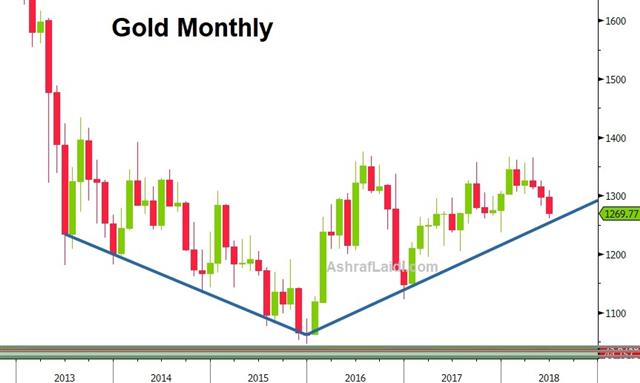 Losers of Trade Tensions
Trump's intention to hit China with additional tariffs will prove challenging for US automakers (largely dependent on China's market), and other firms US facing deliberate delaying of regulatory approval for new investments by Beijing. The situation will not be easy for Chinese companies and the PBOC has vowed to wage monetary stimulus to alleviate the liquidity and credit conditions.
OPEC, CAD & GBP
Oil prices are rallying to erase yesterday's gains after OPEC compromised on a net output increase of 600K bpd in light of a retreat from Iran and Venezuela. Disappointing inflation and retail sales from Canada damaged the loonie lower the board, sending odds of
July BoC
rate hike to 55% from 68% earlier in the week. Meanwhile Odds of an
August BoE
hike rise to 70%.
EURUSD
is on track to ending the month and quarter above the curcial 1.1500 support.
Latest IMTs