Posted Mar 30, 13:48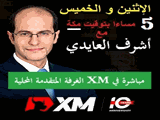 PREVIOUS NEWS
3 Faces of $2000 Gold
Mar 24, 2023 16:38:
As gold regains $2000/oz for the third time over the past three years, it's important to
distinguish the fundamental and intermarket dynamics
for each of these three occasions ($2000/oz) before assessing the road ahead. There are endless combinations of metrics to be used in comparing August 2020, March 2022 and today. I will use the DXY, gold/silver ratio, Fed Funds rate and the Fed's Balance Sheet.
Read More...
Guiding Through Confusion إرشاد خلال الصاعقة
Mar 20, 2023 16:51:
It is Sunday 5:20 pm Eastern (9:20 pm GMT) and you're doing what you usually do on a Sunday evening, then hear rumblings (in your phone alerts/messaging) that major central banks are engaging in coordinated USD-liquidity operations. You go to Twitter and find sarcastic/mocking comments how it's the return to QE, or a new GFC is upon us. Even financial reporters pieces do not shed any valuable light. You have positions in FX, gold and indices. You're confused -- what to understand, whom to believe, what to do with your positions when the market opens in 30 mins. The charts/snapshots, illustrate
what/how our

WhatsApp Broadcast Group

was guided through the unexpected Sunday announcement and found clarity/calm through the chaos.
Read More...
Subscribe to Ashraf's Newsletter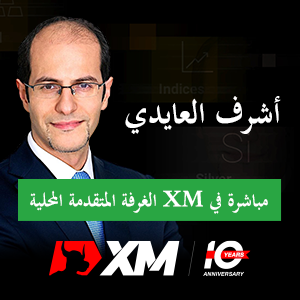 @jimmyvs24 Your analysis starts in 2013. Mine is based from 2011, which favours April.

(15 hr ago)

موعدنا الآن في غرفة شركة إكس أم لجلسة الأسواق https://t.co/Y7tD0RxCS2

(18 hr ago)

موعدنا الآن في غرفة شركة إكس أم لجلسة الأسواق https://t.co/Y7tD0RxCS2 @XM_COM

(18 hr ago)

Everyone knows April is statistically the best month for equities (avg of last 20 yrs). How many are aware April is… https://t.co/s8tAm0Filg

(18 hr ago)

@genuine_fx video starts in English and follows w Arabic. watch carefully be attentive. do not jump to conclusions,… https://t.co/1kjEJI6HJ9

(19 hr ago)

Hot German inflation

(19 hr ago)

@genuine_fx Not really. watch this video for your benefit https://t.co/XZtVqBhxj4

(19 hr ago)

When gold/silver ratio tanks, you know what happens to #USD

(20 hr ago)

@mhewson_CMC and that's what i thought he did, hence my comment.

(yesterday)

@mhewson_CMC Thanks for the correction. that's better.

(yesterday)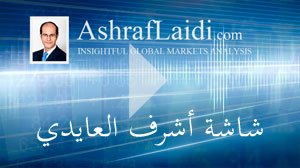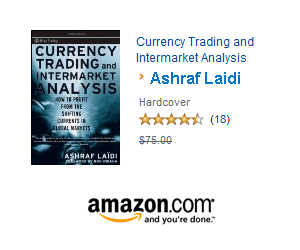 € £ $
Cross Rate Calculator
Enter values for EURUSD and EURGBP to find the corresponding GBPUSD rate
Premium Content

21-yr Intermarket Charts - 7 indices 11 currencies 14 commodities
Interactive charting by instrument, chronological and alphabetical order. This enables organizing each individual commodity, currency or equity index' performance by magnitude or chronological order.
View..