Posted Feb 8, 23:53
| | |
| --- | --- |
| NAB's Business Confidence (JAN) | Feb 09 00:30 |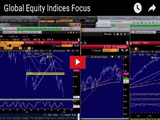 13 hours ago:
Rumours of a major US energy company preparing for bankruptcy are a telling insight into the current market psychology. USD/JPY and the Nasdaq hit their lowest since late 2014 as risk aversion took hold. Australian business confidence highlights quiet Asia-Pacific trading. Ashraf's Premium Insights re-entered a new JPY trade, supported by 3 charts analysis. A new Premium Video has been posted to subscribers, focusing on the US, European and Japanese global indices.
Read More...
PREMIUM INSIGHTS
Update: Feb 8, 20:10

New Monday Trade
As stock indices sustain fresh damage and the yen escalates higher, we issue a new trade, after the pair fell short of its H&S target. 3 supporting charts and note is posted and sent via email and SMS to subscribers. Trades section.
PREVIOUS NEWS
China's FX Reality
Feb 7, 2016 23:53:
January forex reserve data revealed on the weekend that China is burning through reserves at an unsustainable pace in order to strengthen the yuan. Yet the common theme remains that China wants to soften their currency. We look at the dilemma officials are facing and how it will end. In the Premium trades, Ashraf closed the USDJPY and GBPJPY shorts at 320 and 335 pip gains respectively. Many clients questioned his decision to short USDJPY 45 mins after the BoJ announced negative interest rates.
Read More...
Dollar Finds a Footing Ahead of NFP
Feb 4, 2016 23:17:
Middling economic data persisted in the US but markets showed some signs of stabilization ahead of non-farm payrolls. The Swiss franc was the top performer while the pound lagged after the BOE. Australian retail sales are up next. In the Premium Insights, the EURUSD long was closed with a 273-pip gain, while a new GBP trade was added shortly before the BoE announcement. At this point, 5 of 6 existing trades are currently in the green.
Read More...
LATEST ARTICLE
Jan 15
Weakness Trumps Fear: What Matters
One notable reason the VIX is trading at only half the level seen in August (53.0), a time when equity indices plunged near today's levels is related to market's absorption of risk versus macro...