Posted Nov 23, 13:29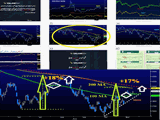 Nov 23:
Last week I reiterated to the WhatsApp Broadcast Group that indices will maintain their gains by repeating the July action of breaking above the 100 DMA for a few days, pull back to kiss it it before rallying anew and completing another +17%-18% run from the low to rest at the 200DMA. The chart was part of the slides of my presentation in Amman last week. Whether indices extend their gains for a Santa Rally, depends on next week's core PCE release as well as CPI (Dec 13th) and the Fed decision (Dec 14th). Next week's release of the Nov jobs report will be important but not as crucial as CPI and PCE. Putting "what if" scenarios aside, we stick with the tactical frameworks shared with the WBG as of early Nov.
Read More...
PREMIUM INSIGHTS
Update: Nov 10, 13:00

New Comms Trade
***

1
New Metals Trade with
2
Charts

***
صفقة جديدة للمشتركين مساندة بمخططات و ملاحظات هامة
PREVIOUS NEWS
Chat on EURGBP دردشة عن
Nov 23, 2022 12:50:
Vudeo short on EURGBP in English تعليق عن يورو إسترليني بالعربي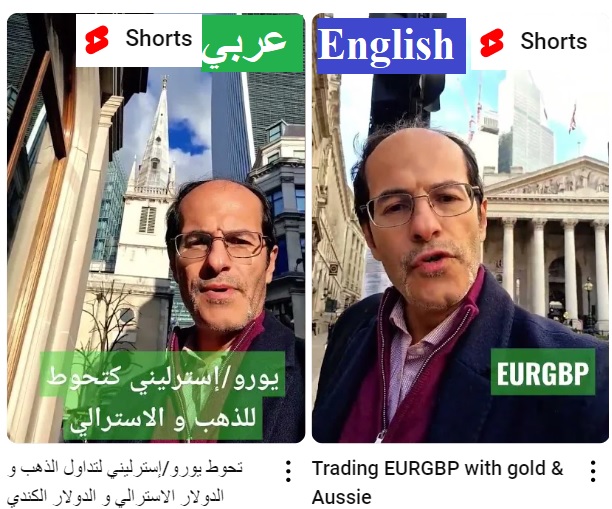 Read More...
Recording of my Talk with LeadLag Report
Nov 18, 2022 13:02:
Here is the recording of my Twitter Spaces chat with Michael Gayed of the LeadLag Report on 5th of November about FX, yields, metals and Fed policy. The wording of the title "Dollar is Finished" is a slight exageration by the publishers. I do see weakness ahead but but do not consider it "finished". Enjoy the session. And if you're in Amman, drop by the Interecontinental Hotel for Saturday's event.
Read More...
The Strongest & Weakest