Posted Oct 26, 11:53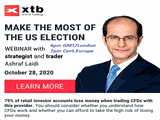 7 hours ago:
Global markets await next month's highly contested US presidential elections. Volatility markets are currently pricing a sharp surge in uncertainty for November and December. How will a
delayed outcome impact the markets
? Can a delay last into the end of December?
Gold can surely rise on uncertainty but will it fall victim to the selloff seen in March?
Is there any refuge to relative safety in currencies, or shares?
Register here
to join me Wednesday at 2 pm Eastern, 6 pm GMT/London
Read More...
PREMIUM INSIGHTS
Update: Oct 20, 16:00

Tuesday's FX Trade
*** 1

New Trade with Charts & Key Notes

***
صفقة جديدة للمشتركين مساندة بمخططات و ملاحظات هامة
PREVIOUS NEWS
After the Blue Wave
Oct 23, 2020 18:50:
Are we getting ahead of ourselves to talk about the Blue Wave
(US Democratic Party winning the White House, Senate and the House)
The broader market is showing
more signs that it's pricing in a blue wave
. We
recognize the ever-present chance of a 2016-style surprise
but with everyone laser-focused on the vote, we want to look at some of the themes that will capture the markets attention afterwards. The charts below may suggest that markets are indeed preferring a blue wave.
Read More...
Intraday Trades around Deadlines
Oct 22, 2020 16:33:
Gold and silver are on the backfoot, while NZD and JPY are in the lead. More riddles from Pelosi regarding the stimulus. Markets lick their wounds from reports of foreign interference in the US elections. We now shift to tonight's
Biden-Trump debate
. GBP drops back after a strong Wednesday session Bitcoin retraces after Wednesday's $1000 gain on news that it struck a deal with PayPal.
Below are some of today's trades on the WhatsApp Broadcast Group.
Read More...
The Strongest & Weakest
HOT-CHART
Feb 21
GBP Index & Upside Econ Surprises
In a phase when unwinding of carry trades and risk-repositioning dominate FX markets, beware from excessive divergence from the data.
Subscribe to Ashraf's Newsletter
الدولار الاميركي محصور بين قوات إيجابية هبوط المؤشرات، صعود حالات كورونا و هبوط العملة الصينية لليوم ٣ على التوالي؛… https://t.co/bKYHpaErQL

(5 min ago)

#USD caught between 2 forces: #Upward pressure from falling índices, $SAP downgrade #Covid19 worries & today's decl… https://t.co/aisBMpbVFN

(7 min ago)

Final target hit 11370 #NASDAQ https://t.co/APEASUAccu

(43 min ago)

In 26 hrs from now : I will get in the latest applications of intermarket fractals @MoneyShow @TradersExpo… https://t.co/UzwWQMtdqb

(1 hr ago)

SAP: so much for cloud technology acting as corona safehaven

(3 hr ago)

#19Oct 1987Anniversary is 7 days late

(4 hr ago)

Wednesday's webinar w/ @XTBUK https://t.co/VzhyJrBsfu #forex $FXE https://t.co/iW3qx6xNxm

(6 hr ago)

Copper saying things can be serious. سقوط النحاس يشير الى قلق متشدد عن النمو الاقتصادي و ليس هبوط أسواق فقط

(6 hr ago)

This quiet Sunday evening downgrade led to an ugly Monday in Europe https://t.co/DktvEpkMur

(7 hr ago)

SAP dumps mid-term targets, cuts 2020 view as coronavirus bites https://t.co/3blh5UT3xB

(20 hr ago)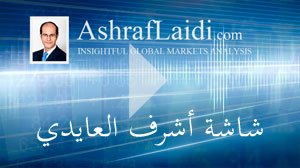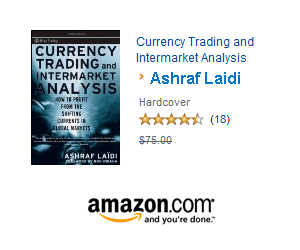 € £ $
Cross Rate Calculator
Enter values for EURUSD and EURGBP to find the corresponding GBPUSD rate
Premium Content

21-yr Intermarket Charts - 7 indices 11 currencies 14 commodities
Interactive charting by instrument, chronological and alphabetical order. This enables organizing each individual commodity, currency or equity index' performance by magnitude or chronological order.
View..