Posted Dec 8, 10:32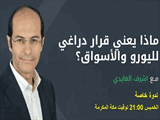 PREMIUM INSIGHTS
Update: Nov 28, 10:30

New Yen Trade
New Yen trade for subscribers
صفقة جديدة على الين
Full trades & charts.
PREVIOUS NEWS
The 140-Character Government
Dec 7, 2016 23:05:
Donald Trump will bring a different era of government in many ways but he's already bringing a different form of trading to markets: his activities on Twitter are massively market-moving. They sent the S&P 500 to an all-time high Wednesday while in FX, the New Zealand dollar was the top performer while the British pound lagged. 2 new Premium trades will be released hours before the ECB decision.
Read More...
Trump Reverses Year-to-Date
Dec 6, 2016 22:23:
Since Donald Trump's victory in the US presidential elections, the British pound has been the biggest winner among G10 currencies, accompanied only by the Canadian dollar in being the currencies gaining versus the US dollar. On the losing side, the yen is the biggest decliner since Nov 9, followed by the franc and the Aussie. Why is this news? These developments are the mirror image of the year-to-date picture, whereby GBP remains the biggest loser against the US dollar (and other G-10 currencies) and the JPY is the leading gainer.
Read More...
The Strongest & Weakest
LATEST ARTICLE
Aug 26
JPY Crosses & Equity Indices
The divergence between yen crosses and US stock indices has persisted for 6 months, the longest and deepest divergence since 2002.
HOT-CHART
Nov 18
Familiar Fail in Dow SPX Ratio
If you think the post-Trump jump in the DOW30 is highly exaggerated, especially relative to the SP500, then take a look at this chart.