Posted Jan 26, 18:12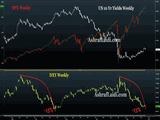 10 hours ago:
Another jumbled mess of a trading session in an exuberant but divergent stock market and whippy FX but bonds, while bonds attempt to stabilize after Monday's selloff. The dollar is off its lows of the day, but still down across the board. EURUSD is off its highs after the ECB said it's studying the causes behind prolonged USD weakness despite rebounding US growth. Ashraf posted the chart below, highlting similarities in DXY weakness alongside the acceleration in yields and indices.
Note how DXY bottomed in mid Q1 2018 (after a brief market selloff), while yields extended their gains into year-end.
Read More...
PREMIUM INSIGHTS
Update: Jan 8, 19:20

1st Two Trades of 2021
***
2
New Trades with
2
Charts & Key Notes

***
صفقتين جديدة للمشتركين مساندة بمخططات و ملاحظات هامة
PREVIOUS NEWS
ندوة مساء اليوم مع أشرف العايدي
Jan 26, 2021 12:31:
تنتظر الأسواق لقاء الفيدرالي الأمريكي الأول لهذا العام لاحقاً خلال شهر يناير. فما هي أهمية هذا اللقاء، وكيف سنرى تأثيره على الأسواق؟ وكيف سيؤثر التحكم بالعوائد على مستويات أزواج الدولار والمعادن؟ وما هي الإشارات الثلاث التي يجب ترقبها عند متابعة بيان المؤتمر الصحفي؟ تابعوا هذه الندوة الالكترونية المجانيّة القادمة مع خبير الأسواق
للتسجيل من
السعودية
و
للتسجيل من
باقي دول العالم
Read More...
FX Priorities
Jan 24, 2021 15:00:
Let's recap the week's gentle rumblings on FX from policy makers, before shedding light on CNH below. US Treasury Secretary nominee Janet Yellen said the US would adhere to market-based determinations of FX rates in her confirmation hearing Tuesday. Never mind that record-breaking QE is outright manipulation of the bond market and
indirect FX
intervention. On Thursday, ECB's Lagarde was silent on the euro's direction, while warning of double-dip recession in the Eurozone. On Friday,
USD reversed the week's course
to rebound against all major currencies, save for EUR. So what do we make of the
inv H&S in DXY?
Below is Friday's Premium video, highlighting the
technical rationale for the latest trades on XAUUSD, EURUSD and EURNZD.
Read More...
The Strongest & Weakest
HOT-CHART
Dec 18
2020 FX & Commodities YTD Performance
What a miserable year for the US dollar. As goes the December as went the year in FX, while silver & soybeans topped commodities, as oil & coffee ranked bottom in the % Change YTD league..
Subscribe to Ashraf's Newsletter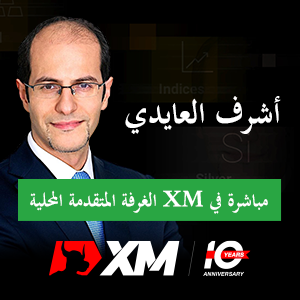 Who calls the shots? https://t.co/eIaEjYangm #forex $FXE $UUP $TNX $GLD https://t.co/yQewDH5KAg

(8 hr ago)

Yields' signals vs USD & #SPX by @FX_Button https://t.co/eIaEjYangm #forex $FXE $UUP $TNX $GLD

(9 hr ago)

نبدا بعد ساعة من الآن https://t.co/ZGVKUTPNhR

(10 hr ago)

@ForexLive Bloomberg also having problems

(11 hr ago)

هبوط اليورو بعد اصدار تقرير بأن المركزي الأوروبي يدرس اسباب ضعف الدولار عل الرغم من تحسن نمو الاقتصاد الاميركي

(11 hr ago)

one line sentence...read btwn the lines ECB SAID TO STUDY IMPACT OF ECB VS FED POLICY ON EXCHANGE RATE

(11 hr ago)

ECB SAID TO QUERY DOLLAR WEAKNESS DESPITE STRONGER U.S. ECONOMY

(11 hr ago)

cable came off my docking station right when i read this... no joke https://t.co/l4GhdYf5zY

(11 hr ago)

from Bitcoin "halving" to Ethereum "quartering"

(11 hr ago)

https://t.co/ZowXzOcPst

(12 hr ago)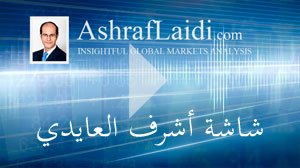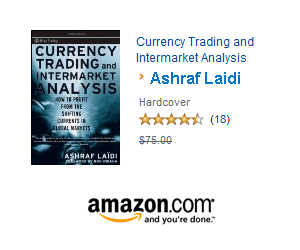 € £ $
Cross Rate Calculator
Enter values for EURUSD and EURGBP to find the corresponding GBPUSD rate
Premium Content

21-yr Intermarket Charts - 7 indices 11 currencies 14 commodities
Interactive charting by instrument, chronological and alphabetical order. This enables organizing each individual commodity, currency or equity index' performance by magnitude or chronological order.
View..