Posted Jun 30, 17:10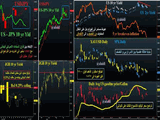 Jun 30:
The final week of the month and the quarter is delivering its share of
negative US economic surprise, to the extent of moving growth worries nearer to inflation fears
—at least in the eyes of the bond market. Fed officials reiterated how inflation remains the top priority, while attaching the ubiquitous disclaimer on the difficulty of avoiding recession. The 7 charts below encapsulate the broadening pullback in bond yields, inflation expectations and gasoline prices.
Read More...
PREMIUM INSIGHTS
Update: Nov 10, 13:00

New Comms Trade
***

1
New Metals Trade with
2
Charts

***
صفقة جديدة للمشتركين مساندة بمخططات و ملاحظات هامة
200 WMAs & Retracements
Jun 17, 2022 16:54:
Is 3500 on the SP500 inevitable? And what's beyond it? Another 4% from here and we reach 3500, coinciding with the 200-week MA as well as the 50% retracement of the rise from March 2020 bottom to this year's high. The relevance of such confluence is further reinforced with NASDAQ100 and DOW30 about 2% away from their respective 200-WMAs.
Read More...
The Strongest & Weakest
Subscribe to Ashraf's Newsletter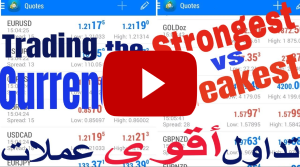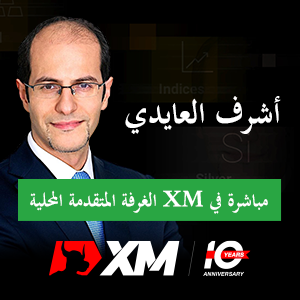 @BorisGoethals i think it might take a quick dive to 15K..perhaps in late Q3.

(9 hr ago)

@ElMagico74 @HAJtameem1 better than indus metals

(yesterday)

@ElMagico74 @HAJtameem1 PM?

(yesterday)

fastest curve flattening is in 3mth-10yr and 2yr-5yr https://t.co/e5WcwyqAic

(yesterday)

New Chapter in CFA III book: "bear markets end in recessions"

(yesterday)

Employment below 50 New Orders below 50 Prices paid below exp 80

(yesterday)

- 2nd biggest weekly decline in 10 yr yields for the year. - Biggest weekly decline in 2 yr yields of the year. -… https://t.co/F2A2b6UHE4

(yesterday)

"I went to bed it was hyperinflation, and when i woke up i found recession" https://t.co/zuZS38xBMD

(yesterday)

From H1 Inflation to H2 Recession https://t.co/zuZS38xBMD #USDJPY #forex $FXE $UUP $TNX $GLD https://t.co/apnxRjHQaH

(2 days ago)

#USDJPY re https://t.co/CYTHueGOKR

(2 days ago)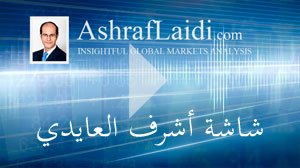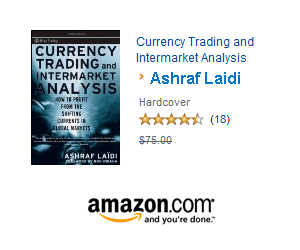 € £ $
Cross Rate Calculator
Enter values for EURUSD and EURGBP to find the corresponding GBPUSD rate
Premium Content

21-yr Intermarket Charts - 7 indices 11 currencies 14 commodities
Interactive charting by instrument, chronological and alphabetical order. This enables organizing each individual commodity, currency or equity index' performance by magnitude or chronological order.
View..