Posted Aug 14, 17:09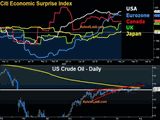 1 hour ago:
If you didn't know it is summer, NASDAQ is up 0.2% on the week--t
he smallest +(-) weekly change of the year.
S&P500 posts its smaller weekly change in over 3 1/2 months. Something will have to change to get US stimulus discussions moving and that might be a shudder in financial markets.
USD is on the backfoot but metals remain weak.
Watch the
latest Virus developments below.
US retail sales beat expectations in July but at a slower pace than June, while GBP is the strongest perfomer of the day, while silver is the biggest loser, highlighting once again
that inverse GBP/XAG relation between the two that Ashraf has often tweeted about
. Below is the chart of mainly consistent upside econ surprises, while
oil remains hesistant
in the short-term, but could be set for a break-out in autumn. Ashraf returns from holiday next week and he will update subscribers on last week's
XAU-XAG call, days prior to their sharp pullback.
Read More...
PREMIUM INSIGHTS
Update: Aug 5, 19:25

New Wednesday Trade
***

New Trade with
2
Charts &
5
Key Notes
***
صفقة جديدة للمشتركين مساندة ب2 مخططات و 5 ملاحظات هامة
PREVIOUS NEWS
Precious Metals Mangled
Aug 12, 2020 13:40:
As
Ashraf
predicted last week in terms of price and time,
precious metals took a sharp fall that turned into one of the largest declines in years. Euro and franc are the top performers against USD and Kiwi and JPY are lagging as indices attempt to retrace late Tuesday's losses. US July CPI came in as expected.
Ashraf is on holiday til the rest of the week, but he pointed out a few voice notes and trade ideas to the WhatsApp Broadcast Group.
أشرف العايدي سيكون في إجازة خلال الاسبوع الحالي
Read More...
Executive Uncertainty
Aug 10, 2020 10:28:
A series of executive orders from Trump on Saturday shifted the balance of power in stimulus negotiations and added legal uncertainty. Friday's non-farm payrolls report beat expectations. CFTC positioning data showed euro net longs at a record.
Ashraf will be going away on holiday this week, so his updates/tweets and messages to the WhatsApp Broadcast Group wil be a minimum.
أشرف العايدي سيكون في إجازة خلال الاسبوع الحالي
Click To Enlarge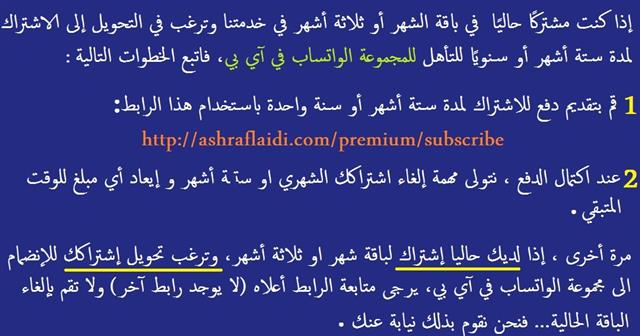 Read More...
The Strongest & Weakest
HOT-CHART
Feb 21
GBP Index & Upside Econ Surprises
In a phase when unwinding of carry trades and risk-repositioning dominate FX markets, beware from excessive divergence from the data.
Subscribe to Ashraf's Newsletter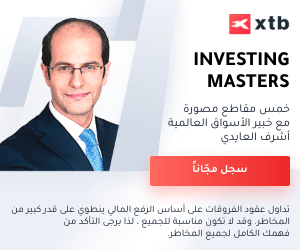 Summer Stimulus on Standbye by @FX_Button https://t.co/71KUl67giM #forex $FXE $TNX $GLD

(5 min ago)

If you didnt know it's summer, #NASDAQ posts its smallest weekly change of the year. #SPX smallest in nrly 4 mths

(25 min ago)

Another demonstration of the #GBP UP, #Silver DOWN flows #forex

(37 min ago)

This time last year, Trump decided to have fun w/ China trade deal over Twitter. The result was not pretty for mkts… https://t.co/tqk34V8KGf

(40 min ago)

Devil's metal "no mas"

(43 min ago)

Not a boring Summer Friday for #Cryptos #bitcoin 11860 #Ethereum 444 #Ripple 0.30

(51 min ago)

Devil's metal aint done w/ its antics yet

(2 hr ago)

لم ينته معدن الشيطان بعد من عمايله

(2 hr ago)

#1978CampDavid : Sadat/Carter/Begin #2000CampDavidII: Arafat/Rabin/Clinton #2020AbrahamAccord: UAE/Israel/USA… https://t.co/4i0y9CTB3J

(3 hr ago)

Could #GBP be the best performer today because UK added France to quarantine list? They did it to Spain earlier (bi… https://t.co/3HaNppomvH

(3 hr ago)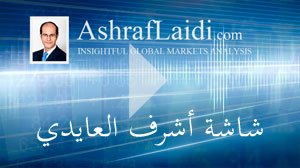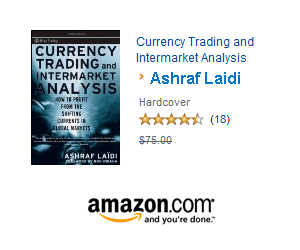 € £ $
Cross Rate Calculator
Enter values for EURUSD and EURGBP to find the corresponding GBPUSD rate
Premium Content

21-yr Intermarket Charts - 7 indices 11 currencies 14 commodities
Interactive charting by instrument, chronological and alphabetical order. This enables organizing each individual commodity, currency or equity index' performance by magnitude or chronological order.
View..