Intraday Market Thoughts
Onto Plan B.1.1.7
The US dollal is once again the top perfomer of the day as indices struggle anew amid fresh virus uncertainty. Ashraf has a few
thoughts on XAU and XAG
below. A new, more-transmissible covid variant circulating in the UK called B.1.1.7 gave markets a genuine scare to start the week but the subsequent recovery highlights the resilience of the recovery trade.
A new premium trade was posted before Monday's NY cash close. The trade was issued last week to our WhatsApp Broadcast Group members.
Click To Enlarge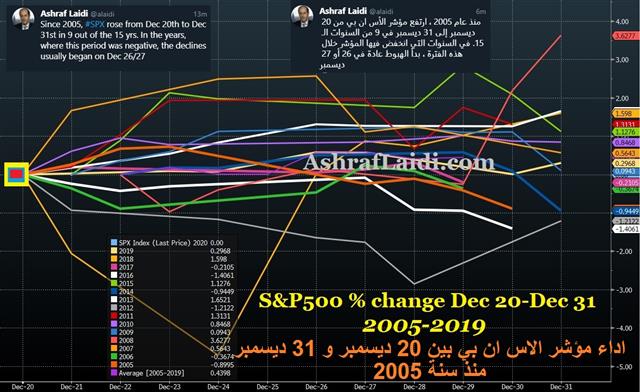 There are far more questions than answers about the new covid varient but top virologists are now more confident that it's more transmissible by 40-70%. It explains why UK cases have continued to surge despite the latest lockdowns and it's likely already spreading in many other countries.
The Spanish variant earlier in the year was first thought to be a similar problem but it turned out to be a result of luck and circumstance. It's now clear that the quick spread of that virus was a result of many people traveling to Spain along with some super-spreader events.
What's different this time is that this strain has 17 mutations compared to its most-recent ancestor. Scientists believe it incubated in a single, immunodeficient patient in a long-term battle with covid.
Secondly, this strain is competing with other ones in the UK, where there have been a high number of cases -- and it's winning. On Nov 18, a total of 28% of London cases were this variant. That had risen to 62% by Dec 9.
On the economic side, it means that more countries will need to go into March-style lockdowns and that schools may close again. It risks a deeper contraction in Q1 GDP and a slower recovery, especially in emerging markets where vaccines are many months away.
What it's not likely to change is the vaccine. US officials Monday said 50m Americans could receive a first dose of the vaccine by the end of January. Other countries are also moving forward vaccine timelines. Given the strength of the bounce in risk assets Monday, the message is that so long as the vaccine is on schedule, the recovery trade is on.
That said, we will be keeping a close eye on UK cases in the coming days along with South Africa, where another variant may also be more transmissible.
Ashraf is closely watching the Gold/Silver ratio and whether it retests the 75 level of previous support-now-turned-resistance. Thus, any rebound from, 73 to 75 will mean fresh selling in XAUUSD (to 1863/4) and XAGUSD (towards 24.80s) until we hit the 75 ceiling in the Mint Ratio.
Latest IMTs