Intraday Market Thoughts
Spring in the Market
The change of the seasons on Tuesday brought a sea change in markets as volatility shot higher and risk aversion ramped up. The pound was the top performer while the New Zealand dollar lagged. Central bank speakers highlight Asia-Pacific trading.
Click To Enlarge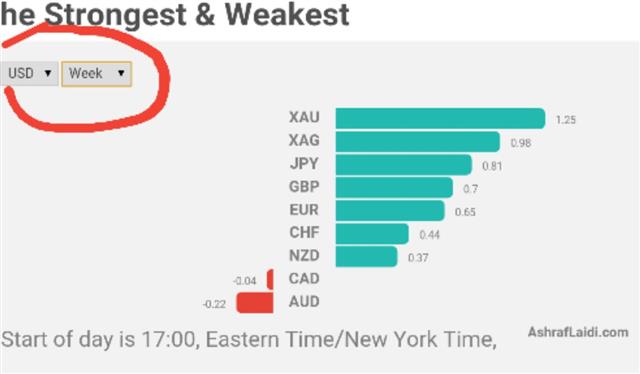 The S&P 500 posted its worst day since Oct 1 on Tuesday in a 29-point fall. In FX, that meant selling on the yen crosses. USD/JPY briefly broke the bottom of the Feb/March range and whether it truly breaks will be the theme of the day ahead.
There wasn't a single catalyst for the change in mood but one worry is the lack of progress on Trump's promises on fiscal stimulus, tax cuts and deregulation. The first test is the repeal and replacement of Obamacare, which is the one thing that virtually every Republican agreed on in theory. Yet the first bill to replace it is facing a close vote in the House this week and will be defeated in the Senate.
That's something the market has known for days but the inability of Republicans to agree and implement what should be an easier part of their agenda is sparking questions about the rest of it.
Another worry is oil. For the past two days OPEC and Russia have floated some oil-positive stories. Both led to short-lived pops in crude that were erased in the following half-hour. Now, crude is re-testing the March low and API inventories showed another big build.
Another technical level to watch is the January high of 1.0829 in the euro. We've emphasized repeatedly how the US dollar struggled with good news like non-farm payrolls and the pricing in (and delivery) of a rate hike. Now the tide has turned and small doses of USD-negative news are having a big effect. That's a signal about an overcrowded trade that's thinning out.
Ultimately, central banks will write the next chapter but it's beginning to look like the good news is priced in for USD and others now have an opportunity. The BOJ's Funo and RBA's Debelle speak at 0130 GMT and 0140 GMT, respectively, and any hints at all about less-dovish policy will be met by JPY and/or AUD buying. Just after Debelle speaks, the Fed's Rosengren is in Bali to deliver remarks. We'll be curious to see if hawkish talk can stem the USD selling.
Last night's GBP Premium trade is in the red. Currently, 5 out of 7
existing Premium trades
are showing a gain, with the biggest gain in a EUR cross and the biggest loss in GBP.
Latest IMTs