Intraday Market Thoughts
The 140-Character Government
Donald Trump will bring a different era of government in many ways but he's already bringing a different form of trading to markets: his activities on Twitter are massively market-moving. They sent the S&P 500 to an all-time high Wednesday while in FX, the New Zealand dollar was the top performer while the British pound lagged. 2 new Premium trades will be released hours before the ECB decision.
Click To Enlarge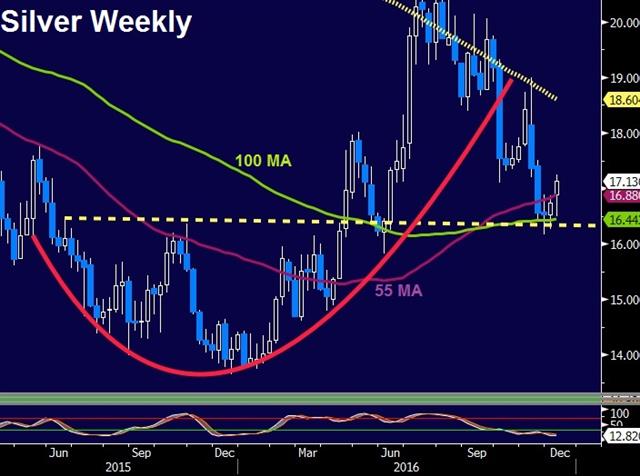 Donald Trump was a volatile, prodigious Twitter user during the election. Any odds of him acting more Presidential (at least online) after winning the election, have disappeared.
Aside from petty vendettas, Trump has taken to tweeting out policy. On Tuesday he attacked Boeing and today he pledged to bring down drug prices. Both comments hit those stocks, at least initially.
FX traders must be prepared for a Tweet where he attacks a trading partner and the potential currency fallout. If Trump decides to attack the trade deal with Canada – for instance – how vulnerable is CAD?
In the meantime, Trump was named Time's Person of the Year on Wednesday. Wall Street stocks are over-the-moon about his regulation-rollback rhetoric and the S&P 500 ripped 29 points to a fresh all time high at 2241.
We're keeping a close eye on EUR/USD. The pair is consolidating after the huge reversal on Monday. When it breaks out, look for an extension of the move. That break is likely to coincide with Thursday's ECB decision. See Ashraf's latest video.
In economic news, the Bank of Canada left rates on hold and took a more upbeat tone. That sent USD/CAD down to 1.3228 as the post-OPEC downtrend continues.
Latest IMTs