Intraday Market Thoughts
The Big Question for Dollar Bulls
The big question for 2018 is how much the Federal Reserve will hike interest rates and how markets will react. The yen is the top performer, while the euro lags. The Premium DAX short hit the final target for 300-pt gain (400 if allowed thru the lows), while the EURGBP long was stopped out at 100-pip loss. The Premium Video "Testing the Parameters", highlighting the state of FX and indices will be posted & sent to subscribers.
Click To Enlarge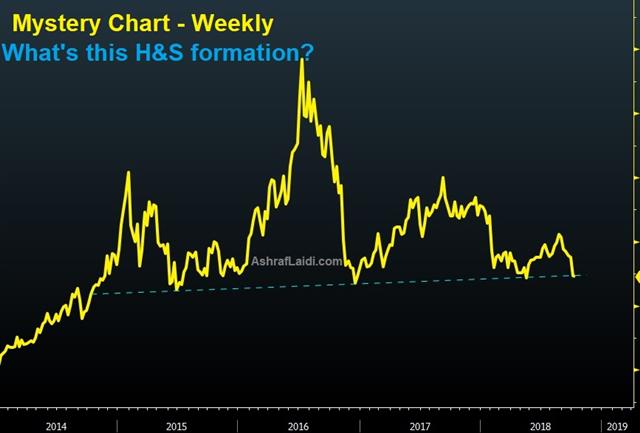 The bond market and the yen have been sending opposing signals for the past few days as yields rise but USD/JPY stays low. That's partly due to risk aversion but it raises many questions about the path of interest rates.
The Fed is currently ebullient about the state of the economy but that's always how it looks just before trouble starts. 2018 is likely to be the best year of growth in the US in years and economists also believe growth will slow in 2019 and beyond.
Consider today's announcement from Goldman Sachs that it is scaling down targets for its consumer lending platform Marcus, reflecting concerns about the consumer debt market.
What's worrisome is how interest-rate-sensitive areas of the US economy have already stumbled. Auto sales have been weak this year and a big reason why is tighter financing conditions. Signs are also increasing that US housing is sluggish. The home builder ETF fell Monday for the 13th consecutive session and a US 30-year fixed mortgage rate has risen to nearly 5%.
A big mystery of the post-crisis economy is how well consumers can handle higher rates. The answer is likely to be: not as well as before the crisis. That could ensure the Fed pauses in 2019 before many believe. Here's what Ashraf said 3 years ago about USD performance during Fed tightening. Does the study still hold?
Latest IMTs