Intraday Market Thoughts
Wages vs Jobs
Strong US jobs growth and hawkish Fed talk competed with soft wage growth Friday in a microcosm of what will be the big debate ahead of the March FOMC decision. The Japanese yen was the top performer last week while the pound lagged. CFTC positioning data showed waning interest in USD longs. A new chart note was issued to Premium subscribers regarding the existing USDJPY trade, which is the part of the existing 6 Premium trades (3 FX, 2 indices and 1 metal).
Click To Enlarge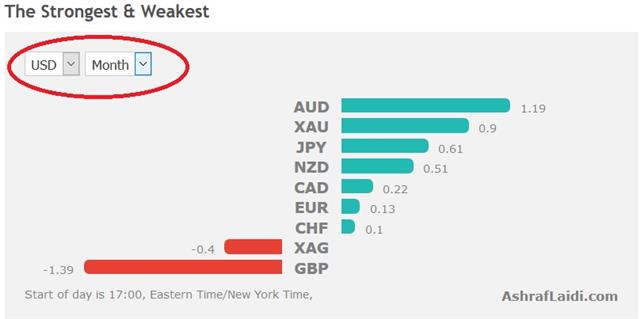 Non-farm payrolls rose 227K compared to 175K and that momentarily sent the US dollar higher but mere moments later the market refocused on wages and with earnings up 0.1% m/m compared to 0.3% expected, the US dollar began to slump. That was compounded by a revision to the December wages reading to +0.2% from +0.4%.
The US dollar sank to the lows of the day but was given a reprieve when the Fed's Williams said he sees some arguments for a March hike and that three hikes this year was a reasonable guess. The market is pricing just a 30% chance of a March 15 hike and a 39% chance of three hikes.
Williams emphasized data dependence but the question is about which data they will depend on. Jobs growth is clearly strong but the Fed has said it wants to see some evidence of wage growth. Some Fed members surely see wage growth as inevitable given the labor market and the prospects for stimulus. In the past, that would be enough for another hike or two but given the missteps at the Fed in the past 5 years, caution might have set in.
In terms of trading, politics continues to dominate as Brexit and Trump drive GBP and USD. The euro will soon enter a more politically-sensitive phase with Marine Le Pen formally launching her campaign on Sunday with a vow to restore 'monetary sovereignty'. She leads in three-way polls and former favourite Fillion embroiled in a scandal for hiring his wife and children with government money.
Commitments of Traders
Speculative net futures trader positions as of the close on Tuesday. Net short denoted by - long by +.
EUR -46K vs -52K prior JPY -58K vs -67K prior GBP -62K vs -66K prior CHF -17K vs -14K prior AUD +12K vs +10K prior CAD +3K vs +3K prior NZD -1K vs -10K prior
Uncertainty about Trump's agenda, particularly his belief in a strong dollar, is sapping the market's appetite to bet on USD.
Latest IMTs