Hot-Charts
EURUSD and Oil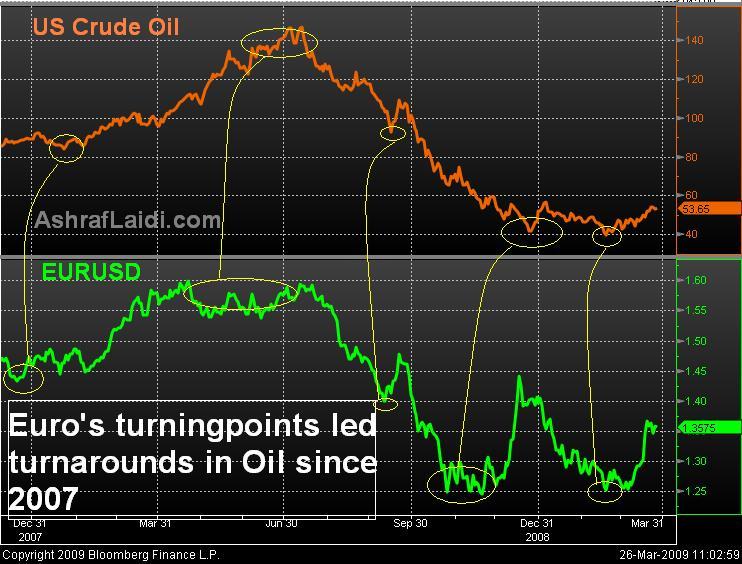 While the positive correlation between EURUSD and oil is well documented the time lag between the two merits scrutiny as it has turned consistent in favour of the euro over the past 16 months. The chart shows that bottoms in EURUSD have led bottoms in oil prices and so have peaks in the exchange rate and oil. Considering $1.33 to likely hold into mid April, this will likely boost oil into $55. The major downside for the euro is for the repetitive failure to breach above $1.3740 to transition into a new wave of selling into $1.3245 and $1.31 inn which case may trigger $47 per barrel.
More Hot-Charts
Nov 12, 2021 12:55 | by Ashraf Laidi

https://www.binance.com/en?ref=13288560...

Nov 8, 2021 17:05 | by Ashraf Laidi

We know that Gold's commitment reports from the Comex is for the trading working period ending in a Tuesday.

Aug 10, 2021 18:42 | by Ashraf Laidi

The below analysis was carried out last Friday (Aug 6th), after which both BTC and ETH have risen more than 14% each.
Hot-Chart Archives