Intraday Market Thoughts
Euro Turns the Year in Style
After ending 2017 as the top currency performer, the euro built further gains towards the 1.2080s, joined by gold and silver. But it was the GBP and CAD that took the mantle in the first full day of trading of 2018, with GBPUSD reaching 1.3590s and USDCAD testing 1.2500. The long GBPUSD trade from late Nov remains open. A new strategic trade in EURUSD will be released later this evening.
Click To Enlarge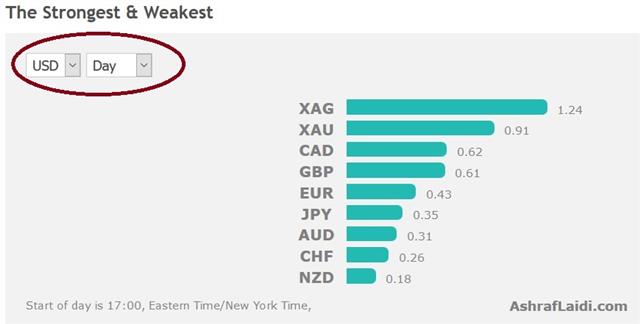 Eurozone normalization and recovery will be a major 2018 theme if it isn't derailed by another Italian election. A look at the long-term chart shows that the 14% rise in the past 12 months could be followed by more advances ahead.
Underscoring that theme was a weekend comment from the ECB's Mersche who warned against exiting QE too slowly. Coeure, meanwhile, said the latest QE extension can be the last.
In geopolitics, Iran tops headlines amid anti-government protests. Economic malaise and corruption have contributed to unrest. Trump added his voice, calling for change in 'failing' Iran.
Early in the week, Bitcoin is up 2% to $14,555 and Ethereum up 19% to a new record high of $887. Expect the year ahead in crypto currencies to be as drama-filled as 2017.
CFTC Commitments of Traders
Speculative net futures trader positions as of the close on Tuesday. Net short denoted by - long by +.
EUR +92K vs +86K prior GBP +12K vs +20K prior JPY -116K vs -114K prior CHF -13K vs -17K prior CAD +17K vs +45K prior AUD -14K vs -13K prior NZD -17K vs -16K prior
There was a fairly dramatic swing in AUD positioning at the end of the year as it switched to negative 13K from +40K in a single week two weeks ago. A large swing also hit CAD in the final week of the year as the market soured on commodity currencies (despite the late-year rally). That could have been year-end shifts or a long-term repositioning. The week ahead will offer clues. In any case, specs betting on the euro and against the yen into 2018.
Latest IMTs