Intraday Market Thoughts
Deal Talk Reveals Market Bias
Negotiations are always the most-difficult at the end but we're now clearly in the endgame on US stimulus and Brexit. US indices remain jittery following news of a an obstacle related to preserving the Fed's credit lending backstops. The US dollar slumped again on Thursday but is mounting a broad bounce on Friday. We're
happy to announce that our WhatsAppBroadcastGroup members with Android phones are now able to receive the Group messages
. Samples from this
week's messages are below.
Click To Enlarge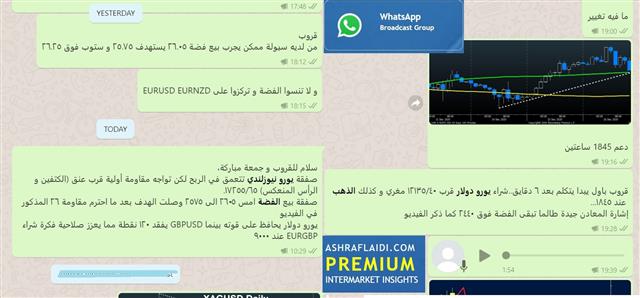 Boris Johnson and Ursula von der Leyen had a phone call on Thursday and the read-outs were significantly different but that provided an excellent barometer of what the market has priced in.
Von der Leyen was first and her comments were more upbeat. She said they had made "substantial progress" in talks and that with political will there was a path to a deal with that caveat that big difference remain to be bridged, particularly on fisheries. The market reaction to that was minimal, suggesting a near deal was already priced in.
A short time later, Johnson offered a different take saying it looked very likely an agreement wouldn't be reached unless the EU shifted its position substantially. He said negotiations were now in a serious state.That kicked off a 50-pip decline in cable that was later helped along by a broader USD bounce.
Click To Enlarge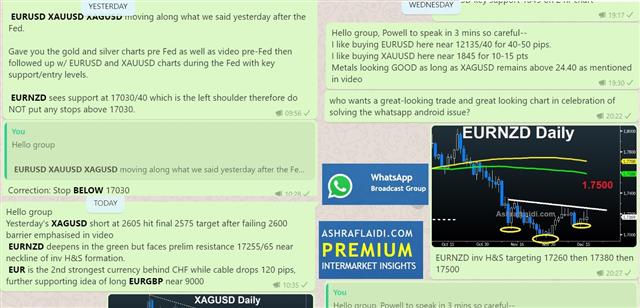 Combined they show a market that was overstretched, at least in the short-term. Does it mean that a deal is full priced in and that there's a risk of a sell-the-fact trade? Yes.
At the same time there may be heavy real money flows back into Britain in the event of a deal and they would be the deciding factor.
In the US, all signs point to a stimulus deal on Friday or the weekend. A text of a deal is expected imminently and a vote could come as soon as the weekend. Similarly to the Brexit deal, the market is now showing little reaction to stimulus but in this case, the real money flows are less likely to materialize.
In the case of both Brexit and US stimulus, the signals in the market will be increasingly mixed in with year-end flows. It's a dangerous time of year to trade at the best of times and that's doubly true this year.
Latest IMTs