Intraday Market Thoughts
FX & Commodities 2020
What year for the poor US dollar !
All those USD bulls who went on record to call 120 or 110 USDX in March..or April have made a swift disappearing act
. Readers of this website may have
grown tired of Ashraf's USD-bearish calls throughout the year
. Below is the December and Year-to-Date % performance for 8 currencies and 11 commodities.
Full analysis here
Click To Enlarge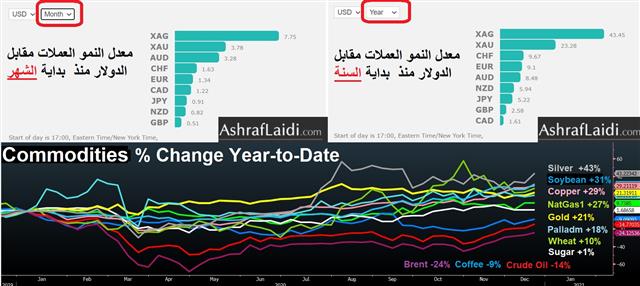 Latest IMTs