Intraday Market Thoughts
Draghi Dogs Euro, Yellen Next
The euro initially fell on Thursday as Draghi brushed off inflation but we look at the reasons why it rebounded. The New Zealand dollar was the top performer while CAD lagged for the second day. A speech from Yellen ( 1 am GMT) and Chinese GDP ( 2am GMT) are due up next. There are 5 Premium trades currently in progress, 3 in profit and 2 at a loss.
Click To Enlarge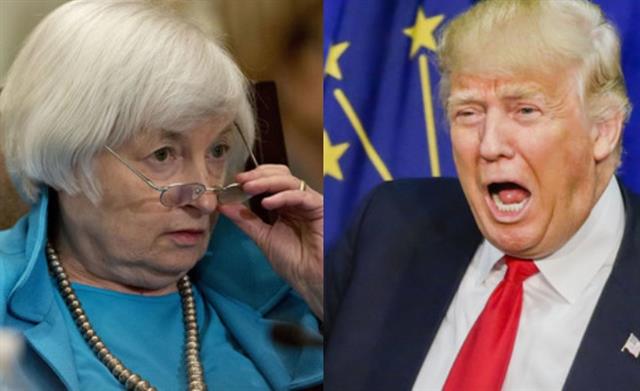 The cover of German newspaper Bild on Thursday lamented rising inflation in a classic German worry but Draghi was having none of it at the ECB. He repeatedly dismissed the sharp rise in December prices by saying it was energy related. He emphasized the underlying inflation is subdued with no real threat of a near-term rise. He also recommitted to bond buying.
With that, the euro sank down to 1.0590 from 1.0660. There is no doubt he prefers a weak euro and that will also help German exporters but the market had different ideas. Late in the day, the euro decline was erased.
Mnuchin steps in
There was no headline to drive the turn in the euro; just the opposite. Incoming Treasury Secretary Stephen Mnuchin said the US needs the dollar to be strong in the long-term. He also backed away from a Trump promise to name China a currency manipulator, saying only that he will only make the move if China manipulates again.
The scaled back rhetoric removes the tail risks surrounding Mnuchin and shows that Trump's hardcore rhetoric probably won't turn into action. In a similar vein, Mnuchin said that a border tax would be very narrowly targeted only to a very small group of companies that moved jobs offshore.
On net, that's all good news for the US dollar and global markets but the US dollar sagged late in the day and the S&P 500 finished 8 points lower. What happened? The market is worried about Trump's inauguration speech. Specs are long US dollars and risk assets and the inclination is to take off trades ahead of his late-night speech on Friday.
Economic data also remains solid for the United States as the Philly Fed, housing starts and initial jobless claims all easily beat expectations.
To close out the week in Asia-Pacific trading, China and Yellen will be a the focus. The Q4 first look at GDP is due at 0200 GMT along with industrial production and retail sales. An hour earlier, Yellen speaks on the economic outlook and monetary policy in California in a speech that's sure to jar USD.
Act
Exp
Prev
GMT
Fed Chair Yellen Speaks
Jan 20 1:00
FOMC's Harker Speaks
Jan 20 14:00
Gross Domestic Product
6.7%
6.7%
Jan 20 2:00
Latest IMTs