Intraday Market Thoughts
The Rules are Changing
The temptation in a time of change is to hang on to the old rules and beliefs. A few days into the Trump era, it's abundantly clear that the rules of politics have changed and we can't rule out that the rules of markets and trading will change too. A new GBP Premium trade has been posted and issued, involving a quadruple technical confluence.
Click To Enlarge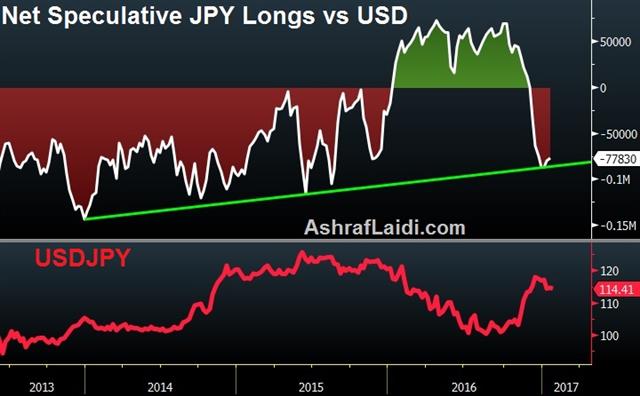 There is no pivot. Trump isn't going to act differently as President than he did during the campaign. In his first two days of office, his spokesman made the bizarre claim that crowds were larger at his inauguration than Obama's and he followed that up by saying his well-documented feud with the intelligence community was made up by the media.
Many world leaders have tried to re-write the rulebook and some have succeeded. In some ways Trump is sure to change the conversation and he is definitely not afraid of shaking things up. Aside from the obvious consequences, like volatility, we have to keep an open mind on how to trade his Presidency. The temptation is to focus only on legislation but his communication and diplomatic tactics are undoubtedly part of the story.
International markets will never sideline Trump or punish America like they have to the Turkish lira under Erdogan. America plays by a different set of rules and it's increasingly clear Trump will push the limits but we won't know if he's gone too far.
Taking a closer look at markets, the pound was the top performer last week while CAD lagged. Theresa May will meet with Trump on Friday in what will be a week dominated by politics.
Commitments of Traders
Speculative net futures trader positions as of the close on Tuesday. Net short denoted by - long by +.
EUR -67K vs -66K prior JPY -78K vs -80K prior GBP -66K vs -66K prior CHF -14K vs -14K prior AUD -5K vs -2K prior CAD -5K vs -8K prior NZD -12K vs -14K prior
The weekly moves in positioning were minimal as the market takes a cautious approach to change in the White House. Expect rising volatility to spark larger moves in the coming weeks.
Latest IMTs