Intraday Market Thoughts
What's next for Equities?
Now that stocks have rallied 11% off their February lows, questions arise whether the increase is merely a corrective rally part of a general bear market, or it's the start of a new bull run, backed by fresh stimulus from the ECB, BoJ and inaction by the Fed. In mid-February, Premium subscribers were issued strategies to long the DAX and short the FTSE (see charts below). These were partly based on the 2008Parallel widely used to fade the November rally and recurring January selloff in US, UK and German equity indices.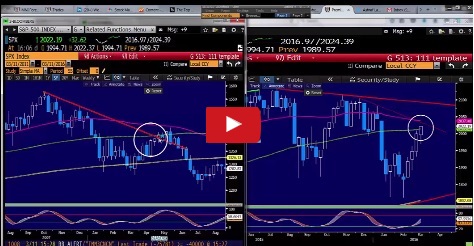 After Friday's close, we issued a new video focusing on these aforementioned indices as well as the MSCI World Index, highlighting the latest technical parallels with 2008 in terms of price, momentum and internal strength.
Latest IMTs